Maximum fine for libel to reach $153,000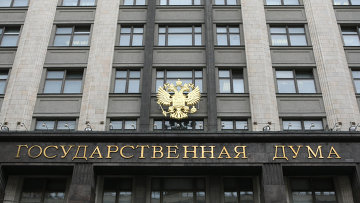 12:04 13/07/2012
MOSCOW, July 13 - RAPSI. On Friday, the State Duma is expected to consider amendments to the Criminal Code reinstating punishment for defamation in the second and possibly the third reading.
Legislators have removed prison sentences for defamation in the amendments for the second reading, but have increased the fines to a maximum of 5 million rubles ($153,000).
Initially, the intentional dissemination of false information which damages an individual's dignity or reputation was to be punished by a fine of up to 100,000 rubles ($3,000), but now the maximum fine is five times higher.
Slander or libel in a public speech, a public work, or in the media will carry not a 200,000 ruble ($6,000) fine, but a fine of up to 1 million rubles ($30,500). Defamation combined with abuse of office will be punished by up to 2 million rubles ($61,000) instead of 300,000 rubles ($9,000).
Defamation in conjunction with accusations of a grave crime may entail a maximum 5 million ruble ($153,000) fine, which is ten times higher than what was previously proposed.
The amendments will also add an article to the Criminal Code stipulating a fine of up to 2 million rubles ($61,000) for slander against a judge, jury member, prosecutor, investigator or bailiff during case proceedings in court.