Internet companies to proposе on website blacklist law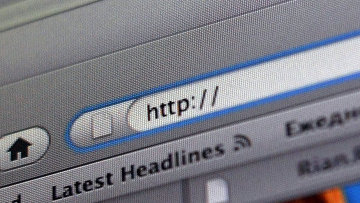 17:59 24/08/2012
MOSCOW, August 24 - RAPSI. The Russian Association for Electronic Communications (RAEC) will submit subordinate acts to the website blacklist law for approval to the Communications and Mass Media Ministry on August 27, the association's analyst Irina Levova told RIA Novosti.
RAEC was founded in 2006. One of the key objectives of the Association is to build an effective dialogue between the government and companies operating in the field of information, communication and Internet technologies.
RAEC has been actively involved in addressing public interest objectives, aimed at developing the information society in Russia and the strengthening of Russia's image as a responsible member of the international information space.
"Our proposals (to the website blacklist law) need to be agreed upon finally, and then they will be submitted to the ministry," the association's analyst Levova said.
She added that the association's members comprising over 90 Internet companies discussed three issues that need to be included in the acts at a Thursday meeting - the confidential treatment of the register of websites containing unlawful information, and how online resources will be blocked and which organization should keep the registers.
Levova told RIA Novosti that the law stipulates blocking websites according to three parameters, which include IP addresses, domain names and URL addresses.
The association said an IP address should be blocked if it houses a single resource with unlawful content. Meanwhile, domain names should be blocked if the entire website was created to distribute unlawful information, it added.
The law that came into effect in July stipulates creating a list of websites with information that is harmful for children, such as child pornography, or that promotes suicide or drugs as of November 1, 2012.
The Internet community has reacted negatively to the bill, fearing government censorship.