State Duma recommends fining cinemas for concealing ticket sales data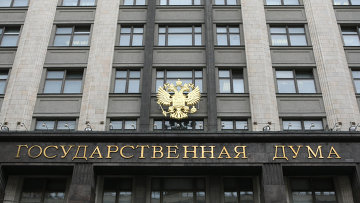 16:45 04/09/2012
MOSCOW, September 4 - RAPSI. The State Duma Committee on Constitutional Legislation has recommended to adopt in the first reading a draft law on imposing fines on cinemas that conceal ticket sales data. The committee proposed considering the corresponding draft law in the first reading on September 11.
The profits from films are divided between cinemas and filmmakers - 50 percent to each.
"Cinemas do not provide about 30 percent of their data, and producers incur losses amounting to 30 percent," Deputy Culture Minister Grigory Ivliyev said at a committee meeting. "Their turnover amounts to about $1.2 billion, and cinematographers say they receive 30 percent less."
He said this occurs despite the unified system for gathering ticket sales data from cinemas that is in place today in Russia.
The draft law proposes establishing responsibility for cinemas not providing data on the number of tickets sold. The fine has been proposed at 100,000 ($3,110) to 200,000 ($6,220) rubles, and at 200,000 ($6,220) to 400,000 rubles ($12,440) for repeat violations in the course of a year.
Ivliyev said the draft law will substantially increase revenues in the cinematographic industry, which will allow filmmakers to create more films at their own expense as opposed to the state's.