Senate endorses bill on unified notary database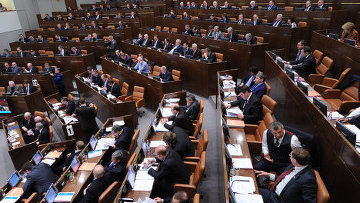 15:42 26/09/2012
MOSCOW, September 26 - RAPSI. The Federation Council approved a draft law introducing a single notary information system on Wednesday. The relevant amendments have been made to the Fundamentals of the Laws on the Notary System and other legislation.
The bill obligates the Federal Notarial Chamber to establish and provide for the operation of the Single Notarial Information System. The chamber will also make the registry of movable property pledge notices publicly accessible.
The system standards have also been established by the bill. The system will contain a registry of notarized wills and notices on will revocation, a registry of notarized powers-of-attorney and orders of their revocation, a registry of open inheritance cases, a registry of notarized marriage contracts, and a registry of movable property pledge notices.
The registries will be compiled based on the information provided by notaries.
In addition, the notaries will be able to notarize documents in electronic format, using an e-signature.
The new law will set the procedure for registering movable property pledge notices and issuing extracts from their registry.
The bill will be submitted to the president for signing.