USAID stops operating in Russia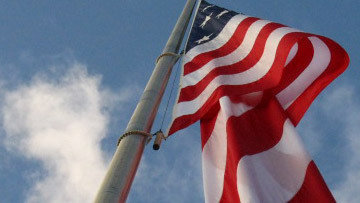 11:29 01/10/2012
MOSCOW, October 1 - RAPSI. The United States Agency for International Development (USAID), a major foreign sponsor of Russian non-profit organizations, will no longer operate in Russia from Monday onwards. Human rights activists see this as an alarm bell and stress that many non-profit organizations will suffer from this.
USAID was founded by John F. Kennedy in 1961. It is engaged in developing the economy and healthcare. It provides urgent humanitarian aid, assists in the prevention of conflicts, and supports the development of democracy in over 100 countries.
Officials are reported to have told USAID to cease its activities in Russia as of October 1 because the agency "tried to influence political processes through its financial grants."
Rights advocates have expressed concern over USAID's pullout, and say that this will negatively affect a number of NGOs.
Reports on the closure of USAID activities appeared on September 18. According to the U.S. State Department spokesperson Victoria Nuland, Washington regrets that the Russian authorities have taken this decision, but says that Moscow has the right to reject U.S. aid.