Putin passes a law banning courts from going easy on hardened criminals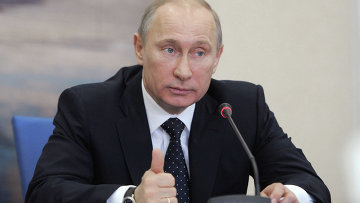 13:48 17/10/2012
MOSCOW, October 17 - RAPSI. President Vladimir Putin has signed a bill into a law prohibiting courts from handing down conditional sentences to habitual criminals, pedophiles and individuals convicted for serious crimes.
The law has peen published on the government's legal information website.
The Federation Council approved the government proposed bill on October 10.
The bill's sponsors have said the measures "are necessitated by the increasing number of grave offenses committed during probation" and will combat habitual crime more effectively.
The amendments to Article 73 of the Criminal Code stipulate the circumstances that will militate against the issuance of a conditional sentence. In addition to individuals convicted for the sexual abuse of minors under 14 years of age, conditional sentences cannot be handed down in any case of "a grave crime committed during the probation period of a conditional sentence issued for an intentional offence or within the unexpired term of a sentence in the event of a conditional early release."
In addition, a conditional sentence cannot be issued for a recurrent serious crime.