Duma supports amendments on compensation for unlawful court judgments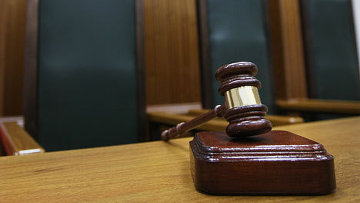 12:06 18/10/2012
MOSCOW, October 18 - RAPSI. On Wednesday the State Duma adopted a bill in the first reading which will introduce a procedure for state compensation for harm caused by unfounded or unlawful court judgments in private prosecution cases. The bill also stipulates procedural requirements for opening a criminal case on public charges against a judge.
Justice Deputy Minister and State Secretary Yuri Lyubimov said the bill was put together in order to implement two Constitutional Court rulings.
In November 2011, the court declared Article 133 of the Criminal Procedure Code, "Grounds for the Right to Rehabilitation", unconstitutional. The ruling reads that practice had shown that this provision was being used as grounds to deny state compensation to individuals subject to private prosecution.
Lyubomov says this new bill will close this legal loophole.
The court also deemed the interrelated provisions in Articles 144, 145 and 448 of the same code, as well as Article 16 of the law of the status of judges, contrary to the Constitution in October 2011.
The bill will supplement Article 448 of the Criminal Procedure Code with a procedure for launching criminal cases against certain categories of people, including judges.