Insider information laws need simplifying - regulator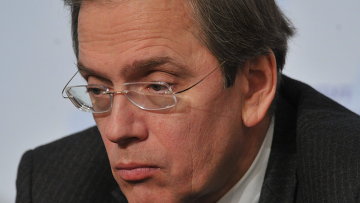 13:10 25/10/2012
MOSCOW, October 25 - RAPSI. The provisions of the law on inside information have been regulated and need to be simplified, Dmitry Pankin, head of the Federal Service for Financial Markets, told journalists at the Organisation for Economic Co-operation and Development (OECD) conference.
He said that the law on the inside information is being enforced based on subordinate acts and the service has encountered difficulties processing data from equity market participants.
"It seems that the structure is too cumbersome and overregulated. The law needs to be simplified," Pankin said.
The federal law On Preventing Illegitimate Use of Inside Information and Market Manipulation came into effect on January 27, 2011. The regulatory documents on the law entered into force on January 1, 2012; the provisions on criminal liability will be applied from July 27, 2013.
The law defines what is considered to be inside information and who can be deemed an insider, and also sets the procedure for disclosing inside information. Some state authorities and organizations which must disclose or provide this type of information on their websites have been classified as insiders.
Companies whose equities are traded on the Russian stock exchange are now obliged to provide a daily electronic list of insiders.