Deputies draft new bill to protect children's rights in Russia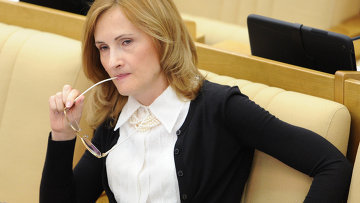 17:17 16/11/2012
MOSCOW, November 16 - RAPSI. The head of a State Duma Committee has proposed disallowing jury trials in sexual crimes cases concerning underaged individuals and prohibiting the public dissemination of information that details the physical and psychological sufferings of the child victims in such cases.
Irina Yarovaya, who heads the Duma's Security and Anti-Corruption Committee, said that she has drafted a bill to make the corresponding amendments to legislation at a meeting held by Prime Minister Dmitry Medvedev on strengthening the state's protection of child victims.
She added that juries frequently acquit the alleged rapists of minors. These individuals often fit a specific psychological profile, and successfully manipulate the emotions of jurors who eventually fail to make an impartial legal assessment, she said.
"We believe professional courts should consider these cases to further protect children's rights," Yarovaya said.
She said all measures must be taken to prevent information concerning child victims from being disseminated by the media, as it later might become impossible for them to live in their communities.