State Duma to consider new Ponzi scheme punishment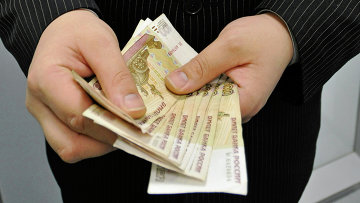 13:46 14/12/2012
MOSCOW, December 14 - RAPSI. State Duma lawmakers have drafted a bill stipulating up to ten year imprisonment and large fines for organizing a new generation of financial pyramids where sources of future payments are not concealed; the bill may be considered during the house's spring session.
United Russia's Rafael Mardanshin, one of the bill's sponsors and member of the State Duma Civil, Criminal, Arbitration and Procedural Legislation Committee, told RIA Novosti of this on Friday.
There is now a new type of financial pyramid, where, unlike the classic scheme, the organizers do not conceal the real sources of future payments to investors and warn them that the payments are very likely to stop after a certain point. So there is no deceit and or fraud involved, and from a legal standpoint, there is nothing illegal about it," Mardanshin said.
He added that, in fact, this is still the same pyramid scheme, only it is difficult to bring those guilty to liability. However, if the pyramid collapses, people would still bring claims, not against the organizers, but against the law enforcement authorities, seeking the return of their money and an investigation into the situation.
If the losses amount to over 10 million rubles ($326,761), or result in grave consequences as a result of negligence, the organizers of these schemes will face imprisonment terms of up to ten years, with a maximum fine of one million rubles ($32,676).