Federation Council approves amendments to Air Code on flight safety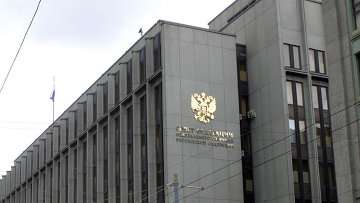 14:57 19/12/2012
MOSCOW, December 19 - RAPSI. The Federation Council has approved a governmental law according to which the Air Code will have a new article on the safety of civil airplane flights in line with the standards of the Convention on International Civil Aviation.
Senator Sergei Shatirov said that the adoption of the law will help to avoid restrictive measures from foreign states on Russian air carriers, since it has been drafted to correspond to the provisions of the Convention on International Civil Aviation.
"Furthermore, the law will create a legal basis for the functioning of an effective civil aviation safety management system and will facilitate the increase of control and quality in air transportation," Shatirov said.
The senator said that the law stipulates that the aforementioned system would be implemented in Russia in accordance with the standards of the International Civil Aviation Organization.
The Russian government will have to establish the procedure for a number of legal entities to develop and use this flight safety management system.
Shatirov said that Russian Aviation will be collecting and analyzing data on the dangers and risk factors affecting flight security. It will store and share this information in accordance with international standards.