Russian MPs suggest to share luxury tax revenue with orphans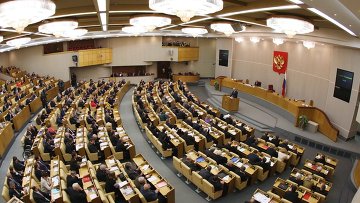 16:25 25/12/2012
MOSCOW, December 25 - RAPSI. The ruling United Russia party members have proposed allocating money from the future luxury tax to improve the life of orphans in Russia, RIA Novosti reported on Tuesday.
The proposal was discussed during the first meeting of a working group seeking to prepare a range of measures to resolve problems facing orphans.
"The tax can theoretically be partially or fully allocated to render targeted assistance to orphans," lawmaker Andrey Isayev told journalists.
Earlier, President Vladimir Putin said in his annual state of the nation address that a luxury tax applying to expensive property and cars, among other things, should become mandatory in the first half of 2013.
The Finance Ministry plans to form proposals on the tax for the State Duma's 2013 spring session.
Finance Minister Anton Siluanov said the idea of a luxury tax does not refer to any specific tax, but rather to changes introduced to tax rates on luxury cars and expensive assets.
The State Duma, Russia's lower house of parliament, started to ponder measures to improve the life of orphans after the so-called "Dima Yakovlev Law" was adopted which bans U.S. citizens from adopting Russian children.