Justice Ministry urges treatment of intoxication as aggravating circumstance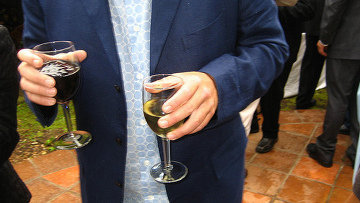 12:14 11/01/2013
MOSCOW, January 11 - RAPSI. A bill was published on the Russian Justice Ministry's website Wednesday proposing amendments to the Criminal Code that would treat alcohol and drug intoxication as aggravating circumstances for sentencing concerns in considering the commission of a crime.
The Justice Ministry's bill was drafted together with the Interior Ministry, the Healthcare Ministry, the Federal Drug Control Service, the Federal Security Service (FSB), the Prosecutor General's Office and the Supreme Court. According to statistics provided by the Justice Ministry, the number of crimes committed under the influence of alcohol or drugs is growing by over 10 percent every year.
"We must, however, take into account the fact that a state of intoxication does not always affect the danger which a crime poses to society, and thus should not be considered a universal aggravating circumstance," the ministry's statement reads.
Therefore it is up to the judge to decide whether to consider the state of intoxication as an aggravating circumstance on a case by case basis.
During a meeting in October on traffic safety, Prime Minister Dmitry Medvedev said that alcohol intoxication should be a condition which aggravates criminal and administrative liability for car crashes.
The need to toughen the punishment for drunk driving arose after an inebriated driver rammed into a bus stop in Moscow, killing seven people, including five orphans and their caretakers.