Communist party to dispute constitutionality of new education law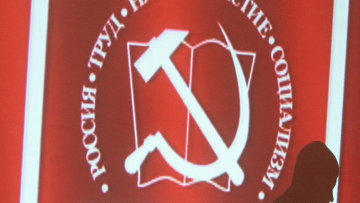 12:05 15/01/2013
MOSCOW, January 15 - RAPSI. The Communist Party intends will turn to the Constitutional Court to question the validity of a new framework law on education this month, First Deputy Chairman of the party Ivan Melnikov announced.
At a meeting yesterday, the Communist Party resolved to file a complaint with the Constitutional Court claiming that many of the new law's provisions are in breach of the Constitution and violate the rights of Russian citizens.
Last December, the State Duma and the Federation Council adopted a new law on education. Having already been signed by President Vladimir Putin, the law enters into force on September 1, 2013. The Communists proposed an alternative bill, which was rejected. The new law is expected to replace the two framework laws on education and graduate and postgraduate education adopted in 1992 and 1996, respectively. The law will regulate all educational levels, including pre-school, secondary and high school education and vocational training.
Melnikov stated yesterday that the party planned to appeal to the Constitutional Court with a request to find the law invalid according to Chapter 2, Article 55 of the Constitution, which "prohibits enforcing laws that degrade citizens' social status or financial circumstances."
The Communists claim the provisions of the framework law which concern kindergarten fees, children deprived of parental care, the number of state-funded places at universities and student accommodation fees will have a negative impact on society.