Federal Contract System Law will start working in 2014 - Medvedev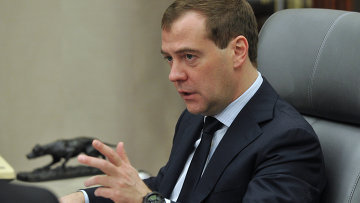 14:31 22/01/2013
MOSCOW, January 22 - RAPSI. A law establishing the Federal Contract System, which will replace the current state procurement procedures, ought to come into force from January 2014, Prime Minister Dmitry Medvedev said at a meeting with parliamentary parties.
"I propose we discuss this bill, and I would like to ask the State Duma deputies to support it, so that it can become fully effective from January 1, 2014," he said.
The Law on the Federal Contract System is intended to replace Federal Law No. 94, Medvedev continued, which was the subject of much discussion last year and criticized for its many flaws. As an example, he explained that the current law does not protect the customer from the consequences of contracts which are not properly fulfilled, nor does it provide a method of assessing how effectively the work was carried out.
The government sponsored FCS bill was considered in the first reading in June 2012, Medvedev said. "I know that we received over 800 suggestions for improving it, and we took these into account when it came to finalizing the bill."