Russian MP proposes increasing fines for dangerous driving tenfold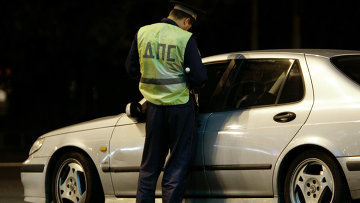 14:55 25/01/2013
MOSCOW, January 25 - RAPSI. State Duma Deputy Alexander Starovoitov has submitted a bill to parliament to increase penalties for dangerous driving maneuvers by five to ten times, RIA Novosti was told in the lower house of parliament.
The violations in question include failing to indicate when changing lanes, or making an illegal turn, or U-turn.
The proposed penalties range from 500 rubles (over $ 16) to 1,000 rubles ($ 33) for failing to indicate when moving off, changing lanes, turning (including making a U-turn) or stopping; for failing to get in the right lane before turning; for making a U-turn and reversing in places where this is prohibited; and for failing to give way to vehicles which have right of way.
The current penalty for these violations as set in the Code of Administrative Offences is 100 rubles ($ 3) or a warning.
Starovoitov has proposed cancelling warnings as a form of punishment.
The deputy pointed out that dangerous driving often leads to grave consequences and hence his proposal on harsher punishment is justified.
He believes that the current punishment is too mild and so does not ensure compliance with the rules of the road.