Government to revise law on protecting believers' rights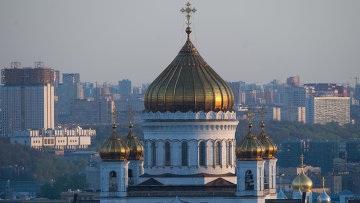 10:27 28/01/2013
MOSCOW, January 28 - RAPSI. The Russian government has sent back the draft law on increasing liability for causing religious offence for revision, the cabinet's press service said on Sunday.
In September 2012, representatives of parliamentary parties, together with member of the Federation Council Boris Shpigel, sent a draft law to the State Duma on increasing liability for causing religious offence. The bill stipulates punishment of up to five years in prison and increases the penalty for causing religious offence or violating sacred places 100-fold.
The government believes that the law should be reviewed to make sure it does not overlap the Criminal Code. According to the cabinet, the relevant Criminal Code articles "should be complemented by these new qualifying elements" and "stricter punishment for these offences" should be established.
"In addition, the current legislation does not define the notions used in the bill, such as "symbols of world outlook and religions which constitute an inalienable part of the Russian people's heritage," the government points out.
Several events in 2012 targeted religions and religious feelings, including the Pussy Riot punk prayer in Moscow's central cathedral. Icons and churches were also defiled and crosses sawed down across the country. Furthermore a series of terrorist attacks were carried out against Muslim clergy in Tatarstan and Dagestan.