Athletes, coaches and referees must be prohibited from placing bets - NOC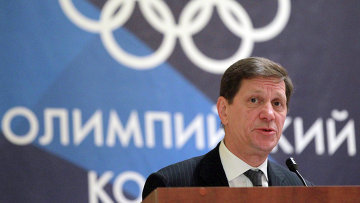 10:27 29/01/2013
MOSCOW, January 29 - RAPSI. The law against fixed games must prohibit athletes, coaches and judges from placing bets, Alexander Zhukov, chairman of Russia's National Olympic Committee (NOC), told journalists.
President Vladimir Putin earlier proposed amending the federal law on physical fitness and sports and several other laws to preclude any opportunity to influence the outcome of official sports games.
"The draft law submitted by the President covers the main issues, even if it does not take into consideration all aspects. The goal is predominantly to prevent illegal betting and suspicious bets placed through bookmakers. It is clear that not everyone should have the right to make bets: athletes, coaches and judges must not be allowed this right, as they can influence the outcome," Zhukov said.
"Second, there should be harsh punishment for exerting illegal influence on the outcome of a game. It has been recommended to introduce criminal liability for this, while law enforcement agencies should also be allowed to study any relevant information, take various pretrial actions and respond to any signals [concerning fixed games]," Zhukov said, adding that an important element of this work is "the coordination of sports federations, betting offices and law enforcers."