Administrative boards to hear disputes between citizens and authorities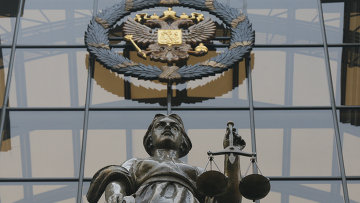 13:29 05/02/2013
MOSCOW, February 5 - RAPSI. The Supreme Court will submit a bill to the State Duma to amend federal constitutional laws on the courts of general jurisdiction and military tribunals. The amendments will establish special administrative case boards for hearing disputes between citizens and authorities.
The decision was made at the Supreme Court's plenary session on Tuesday.
It is proposed that administrative case boards should be established in the regions' Supreme Courts and in the regional and territorial courts by March 1, 2013, and will operate alongside the existing boards which hear civil and criminal cases.
The new boards will hear complaints from people and organizations against the actions or inaction of authorities and officials. The amendments have been formulated on President Vladimir Putin's instructions, who spoke of the need to create administrative case courts at the congress of judges on December 12, 2012.
Pyotr Serkov, First Deputy Chairman of the Russian Supreme Court, told RAPSI that the Supreme Court already has an administrative case board.
He added that the judges for these boards in the supreme courts of Russia's regions and in the regional and territorial courts and district military tribunals will be nominated from the judges working at these courts.