No plans to denounce further agreements with US - Foreign Ministry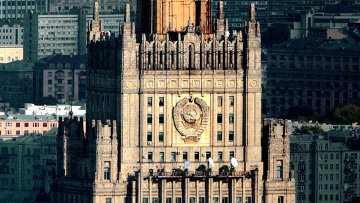 15:44 06/02/2013
MOSCOW, February 6 - RAPSI. Russia does not plan to denounce further agreements with the United States after revising the Cooperative Threat Reduction Program, Deputy Foreign Minister Sergey Ryabkov told RIA Novosti on Wednesday.
"Other bilateral documents were not discussed toward the end of their life cycle - nothing that could stir up the media landscape," he said. "Nothing is planned for the near future except for the Nunn-Lugar program, which will be revised."
However, a range of U.S.-Russian bilateral documents have grown out of date, Ryabkov added, including in the nuclear and aerospace industries.
The Cooperative Threat Reduction Program is also known as "Nunn-Lugar," and is based on a 1991 U.S. law sponsored by senators Sam Nunn and Richard Lugar. The law enabled the United States to assist former Soviet republics in dismantling outdated nuclear and chemical weapons and delivery vehicles.
In 2003, Congress discussed an amendment to the program, allowing the United States to finance similar initiatives in countries outside the former Soviet Union. The following year, the United States began financing the dismantling of chemical weapons in Albania.
In 2012, the Foreign Ministry said the U.S. proposal to renew the program did not coincide with Moscows plans for the two countries' future cooperation in this area. The United States appeared ready to discuss the issue.