MPs propose video surveillance in aircraft to prevent in-flight brawls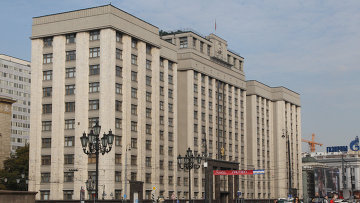 12:21 13/02/2013
MOSCOW, February 13 - RAPSI. A group of independent MPs led by Leonid Levin have submitted a bill to the State Duma on mounting video cameras in the passenger and pilot cabins of aircraft to deal with drunken brawls, writes the Izvestia newspaper. Levin said that the video surveillance would be also a useful counterterrorism measure.
The information will be stored on a hard disk, because the Air Code does not accept USB memory cards as evidence in court. The video cameras should be bought and mounted at the expense of airlines, say the bill's sponsors.
They believe that if a plane is forced to land in a country which is not its planned destination due to a drunk passenger, the recording could be used as evidence of the person's guilt in court and help the airline receive financial compensation.
The MPs are currently divided over the issue. United Russia's Mikhail Starshinov has said that this is a sound idea, but his colleague Alexander Vasilyev fears that it would increase ticket prices.
Izvestia could not reach airlines for immediate comment.
The bill was drafted after a series of crimes were committed by drunk passengers on board planes and at airports.
Businessman Sergei Kabalov beat up several flight attendants on a flight to Egypt. He has been charged with attempting to hijack a plane.
On February 4, a criminal case was opened against Vladimir Popov for causing bodily harm to a police major who tried to restrain the man in Domodedovo Airport in Moscow.
The Moscow transport department of the Investigative Committee has initiated a similar case against Artyom Bondarenko, who attacked police officers and staff at the VIP lounge in Sheremetyevo Airport.