Government proposes increasing duty on divorce for financing alimony fund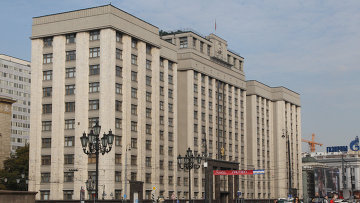 13:41 28/03/2013
MOSCOW, March 28 - RAPSI. The government has forwarded proposals to the president's executive office on financing the alimony fund, including by raising the state duty on divorce and impounding debtors' property to ensure the payment of alimony, Izvestia newspaper writes.
A source in the government said: "These proposals are included in a report for President Vladimir Putin prepared by Deputy Prime Minister Olga Golodets. She sets forth various measures to help set up an alimony fund and reduce the number of alimony evaders."
According to the source, the proposals include increasing state duty on divorce, which is currently 400 rubles (around $13), and impounding debtors' property to ensure the payment of delayed alimony.
In 2012 alimony evaders were subject to restrictions on traveling abroad and this cut arrears by nearly 650 million rubles ($21 million), Golodets writes in her report.
She also proposed stripping alimony evaders of their driving licenses.
Car owners have not supported the idea.
This measure is widely used in the UK, Austria, the United States and Canada.
There were nearly 670,000 divorces in Russia in 2011, or 4.7 per 1,000 people. The highest figure, 5.9 per 1,000, was registered in 2002.