Afghan president bans films and shows contradicting Islamic law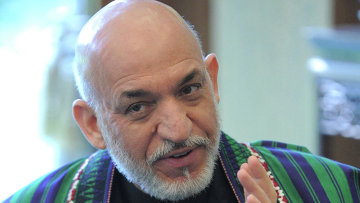 16:13 23/04/2013
MOSCOW, April 23 (RAPSI) - Afghan President Hamid Karzai has signed an order banning films and shows that contradict Islamic law, the government's press service announced on Tuesday.
The order was signed after the Afghan Ulema Council complained to the president about the violation of traditional Islamic moral values throughout the country.
The clerics wrote that some statesmen drink and smoke narcotics, which they import, and that a number of shops sell pork. They also complained about films and shows on television that "contradict national Islamic traditions and norms."
Several years ago, the Ulema Council initiated a campaign against films and shows broadcast by private channels. In particular, they demanded that highly popular Indian films be banned because Indian women do not cover their arms and necks.
Karzai has now ordered law enforcement agencies to act in accordance with the law against any officials who drink, import alcohol, or are guilty of other anti-Islamic actions irrespective of their rank and their status.
Television channels have been instructed not to broadcast films and shows that will disgruntle the Ulema Council or they will be shut down.