State Duma adopts law on parliamentary control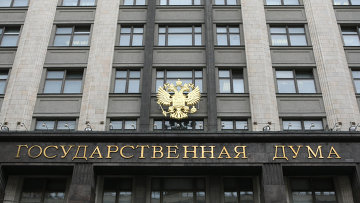 10:12 24/04/2013
MOSCOW, April 24 (RAPSI) - On Tuesday the lower house adopted in the final reading the law on streamlining and expanding the State Duma and Federation Council's powers of parliamentary control.
The bill was submitted by a group of MPs from both houses.
Parliamentary control includes annual reports from the government, a no confidence motion against the government, monitoring of budgetary relations, consideration of the Central Bank's reports and the so-called Government Hours when the government reports on its performance. Other measures of parliamentary control are the appointment and dismissal of officials who are accountable to parliament, for example the chairs and auditors of the Audit Chamber.
The parliament houses will be able to invite members of government not only to their plenary meetings, but also to the meetings of their committees and commissions. The government will be obliged to inform parliament about progress in drafting statutes and regulations necessary for implementing laws. It will also be possible to include MPs in government commissions investigating emergencies.
Parliamentary control measures can be regular or non-recurrent. The regular measures will be based on proposals from parliamentary parties, committees and individual MPs. House speakers will monitor regular parliamentary control measures. After taking control measures, the houses will be able to propose drafting a law, urge government agencies to correct violations, propose a motion of no confidence against the government and put direct requests to the Prosecutor General's Office or the Investigative Committee.