State Duma rejects amendments to pardon all Bolotnaya Square riot convicts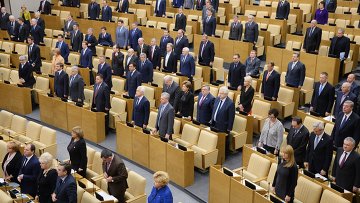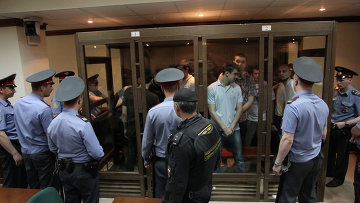 12:10 18/12/2013
MOSCOW, December 18 (RAPSI) - The State Duma has rejected amendments to the draft law on the presidential amnesty which proposed pardoning all convicts in the Bolotnaya Square riot case.The amendments were put forward by members of the Communist Party and A Just Russia.
The draft amnesty resolution that passed the first reading of the State Duma pardons only some of the convicted rioters on Bolotnaya Square in Moscow in May 2012. The MPs argue that they have already served their terms and must therefore be released. The committee dealing with the issue considered it unreasonable to approve the amendments which would pardon all the convicts. The State Duma also voted against the proposal.
This Wednesday, a second reading of the presidential pardon is underway, a resolution which marks 20 years of the Russian Constitution.
Over 400 people were arrested and scores were injured in the protest on Bolotnaya Square that turned violent on the eve of President Vladimir Putin's inauguration to a third presidential term. Dozens of participants were later charged with inciting mass riots and using violence against law enforcement representatives.
Activists claim the violence – the first of its kind in the mass protests following the elections of December 2011 and March 2012 – was deliberately provoked by the authorities. Investigators claimed the protest was carefully organized by opposition leaders in the pay of a Georgian politician close to former President Mikheil Saakashvili.
Amnesty International recognized three other suspects in the case as prisoners of conscience in October and urged the Russian government to immediately release all those who did not act violently during the clash.