State Duma lawmakers unanimously declare amnesty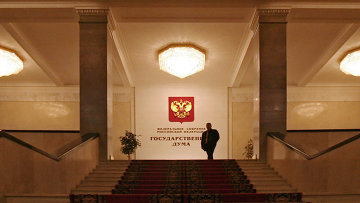 16:54 18/12/2013
MOSCOW, December 18 (RAPSI) - The State Duma on Wednesday unanimously adopted the draft bill on the presidential amnesty, which has been arranged to coincide with the 20th anniversary of the Constitution of the Russian Federation.
The bill was submitted to Russia's lower house of Parliament on December 9. On December 17, the bill was passed in the first reading. The document will take effect immediately after the official publication.
The amnesty would apply to individuals convicted of minor offenses and medium-gravity crimes. It would most immediately impact minors, women with minor children, pregnant women, the elderly and certain disabled people.
Meanwhile, the amnesty wouldn't apply to people who committed heavy and especially grave crimes.
Jailed Pussy Riot members Nadezhda Tolokonnikova and Maria Alyokhina are subject to the approved amnesty and may be freed before New Year, Attorney Irina Khrunova told RAPSI on Wednesday."After the publication, all convicts subject to amnesty have the right to be released from prison. Tolokonnikova and Alyokhina may be freed before New Year, as soon as the penal colony's governor prints the decree declaring them released from custody," she said.
The draft law on amnesty pardons some of the convicted rioters on Bolotnaya Square in central Moscow in May 2012.