Bill seeking restricted sales of violent videogames submitted to Russian Duma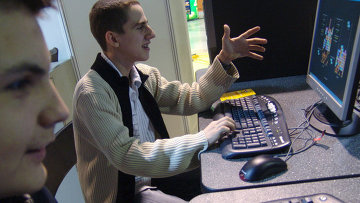 18:51 04/02/2014
MOSCOW, February 4 (RAPSI) – A bill was introduced to the Russian State Duma Tuesday seeking to restrict the sale of violent, firearm-heavy videogames, according to an entry on the parliament's website.
The problem of violent videogames and their influence on society has reemerged in the aftermath of a shooting at a Moscow school on Monday. The incident left two adults dead, including a police officer. The boy who carried out the attack has been described as among the best students in his class.
Several other recent incidents have also drawn attention to the issue. In November 2012 Dmitry Vinogradov, a lawyer for a pharmaceutical company, went on shooting rampage in his Moscow office. Known to be a fan of a videogame called Manhunt, he attacked his colleagues with two semiautomatic shotguns while they sat at their desks.
The bill was authored by State Duma lawmaker Oleg Mikheev, who reasoned that videogames should be categorized by level of brutality before being sold to teenagers.
Mikheev warned of the promotion of hatred and the extreme popularity of such games among teenagers in his statement accompanying the bill. In addition to Vinogradov, the lawmaker referenced Alexander Koptsev who assaulted a group of people in a Moscow synagogue with a knife in 2006. He used to play one of the popular videogames named Postal 2.