Russia and US to sign agreement to protect museum exhibits from seizure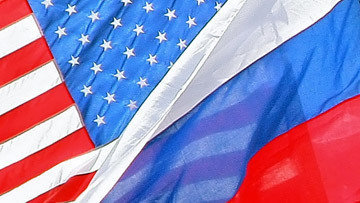 10:37 10/02/2014
WASHINGTON, February 10 (RAPSI) – Russia expects to sign an agreement with the United States to protect works of art from seizure, but the document is not ready yet due to legal complications, Russian Ambassador to the United States Sergei Kislyak told the press on Monday.
Kislyak told the Russian media on the eve of Diplomats' Day that Russia will not tolerate the threat of court-ordered seizure of its cultural values anywhere, including in the United States.
US-Russian cultural exchange has been darkened by the Schneerson Library scandal. When a Washington court ruled that the books were to be returned to the US Hasidic community, Russia suspended all exhibitions in the United States to protect its exhibits from possible seizure.
Lubavitcher Rebbe Yosef Yitzchok Schneerson was forced to leave the Soviet Union in 1927. He took his collection with him to Latvia and Poland, where he left the books after Poland was attacked by Nazi Germany. The collection was moved to Germany where it was confiscated by the Red Army in 1945.
Schneerson died in 1950 without leaving instructions regarding the collection.
On January 16, 2013 the US District of Columbia Court ordered Russia to pay fines of $50,000 per day until it complies with a 2010 judgment to return the books and manuscripts to the US Hasidic community.
Russia's Foreign Ministry described the ruling as an unlawful provocation. Russia argues that Schneerson had no heirs, which makes the library a national heritage.