Moscow Zoo to draft new law on zoological gardens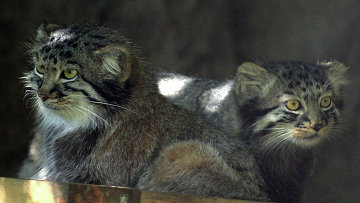 15:33 21/03/2014
MOSCOW, March 21 (RAPSI) – The Moscow Zoo will draft a federal law on zoological gardens, Moscow Zoo PR Director Anna Kachurovskaya told RIA Novosti on Friday.
"The Moscow Zoo is traditionally responsible for regulating the operation of zoos in the country, but it is a fact that many accepted rules have become outdated," Kachurovskaya said. "Hence, the federal law should be updated."
The idea is not to ban or shut down private zoos, but to adopt rules and regulations for their operation, she said. "The focus should be on creating comfortable conditions for animals at these zoos."
Kachurovskaya added that the new law would also define the zoos' mission, relations with museums and veterinary requirements, which have changed considerably over the years. "After completing the draft, we will discuss it with the other zoos," she said.
The law is to be drafted by this fall and will be subsequently coordinated with the expert commissions of the State Duma, the lower house of Russia's parliament.