Central Bank to decide on requirements for international payment systems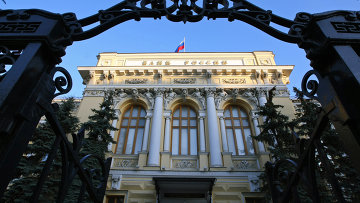 12:53 22/05/2014
ST. PETERSBURG, May 22 (RAPSI) - Russian lawmakers plan to exclude requirements for the Visa and MasterCard international payment systems from the bill on a national card payment system. The right to set requirements will be granted to the Central Bank of Russia or the Government, RIA Novosti reports citing a source familiar with the amendments.
The bill was passed after Visa and MasterCard blocked transactions of several Russian banks as a result of sanctions imposed by the US. According to the new law, starting next July, foreign payment systems must make quarterly security deposits to a special account in the Central Bank of Russia in the amount of 25% of their average daily turnover. Visa claims that such a security deposit will exceed the company's annual profit by several times.
The source revealed that the response of the international payment systems has been very negative. "Visa decided, at a board meeting, that it would refuse to pay at all regardless of the amount." MasterCard is said to be still discussing its response.
Last Wednesday, Anatoly Aksakov, Deputy Chairman of the State Duma Committee on Financial Markets, told RIA Novosti that the Russian lawmakers could relax the requirements for Visa and MasterCard before July 1 by reducing the compulsory security deposit for operating in Russia. The law could be amended to include a reduced deposit rate.