New visa for Russian speaking citizenship applicants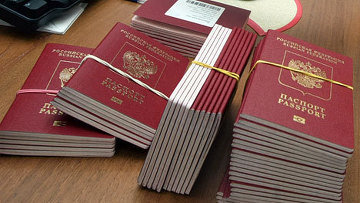 16:55 05/08/2014
MOSCOW, August 5 (RAPSI)- Foreigners who are also native Russian speakers will now be able to obtain a one-year visa to enter Russia and apply for Russian citizenship, RIA Novosti reports citing a statement on the cabinet of ministers' website.
Legislative amendments have been approved on simplified citizenship procedures for foreigners who are native Russian speakers. The changes include reduced settlement time for this category of foreigner, and the opportunity to obtain a residence permit without a temporary residence application. The amendments introduce a new type of entry visa for Russia; it is a general one-year visa.
The new resolution by the cabinet of ministers supplements the Resolution on Visa Application Forms, Procedures and Requirements, and introduces a new visa category based on the amendments approved by the President last April. Basically, the document provides an opportunity to receive general visas to Russia for Russian-speaking foreigners who wish to apply for Russian citizenship.
"A new type of visa has been introduced, which is a general visa but can be used to apply for Russian citizenship. The visa can be issued for up to one year based on the applicant being a native Russian speaker," the note to the document states.
Russian-speaking foreigners will have to give up their primary citizenship when receiving Russian citizenship. To prevent fraud, residence permits will be annulled if the foreigners do not apply for Russian citizenship within two years of issuance.