Russia may be cut off global Internet in state of emergency - report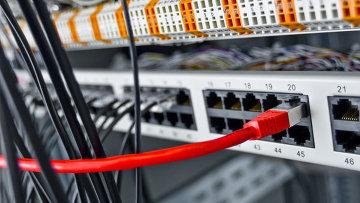 11:23 19/09/2014
MOSCOW, September 19 (RAPSI) - Russian government considers the possibility of cutting the country off the global Internet in a state of emergency, Vedomosti daily reports on Friday.
The issue will reportedly be discussed next week at a meeting of the Russian Security Council chaired by President Vladimir Putin. The Communications and Mass Media Ministry will report to the president the results of an inspection of the Internet in Russia conducted last July. The inspection shows that the Russian Internet infrastructure is vulnerable to hostile activities, and measures are being discussed to minimize the possible risks, according to the newspaper.
There is no discussion of permanently blocking access to the global network. However, Russian Internet operators will reportedly have to adjust the equipment and technologies so that in case of emergency Russia could be promptly cut off from the global Internet.
The officials will also discuss the transfer of domain administration duties to the state. Currently, domains are administered by a public organization, the Coordinating Center for the National Internet Domain. If approved, its duties could be transferred to the federal agency controlled by the Communications and Mass Media Ministry.
Officials are expected to sign resolutions aimed at enhancing Russia's "digital sovereignty" after the meeting of the Russian Security Council.
In the meantime, the law which prohibits the storage and processing of Russian citizens' personal data in databases located outside Russia was signed by Putin on July 21. It may take effect in January as the State Duma lawmakers urge to fast track the law.