New bill may ban foreign companies from Russian state advertising orders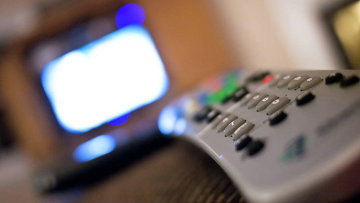 11:49 16/10/2014
MOSCOW, October 16 (RAPSI) - State Duma member from the Liberal Democratic Party, Maksim Shingarkin, presented a draft law that would limit the presence of foreign advertising companies in the Russian market, Izvestia reports Thursday.
The proposed bill restricts the rights of foreign individuals and companies as well as Russian companies with foreign participation to become involved in advertising related transactions for state and municipal needs.
The parliament member also stressed that the bill would be introduced with a similar objective as the recently adopted law on media. "It is intended to prevent western companies from indirect management of Russian media resources," the newspaper says.
On Wednesday, Russian President Vladimir Putin has signed a law reducing the possible share of foreign stockholders in the Russian media to 20 percent. The new law also stipulates that foreign citizens, stateless persons and citizens of the Russian Federation, who have citizenship of another country, are not entitled to act as founders of media companies.
Previously foreign citizens were able to control up to 50 percent of the shares in Russian mass media entities.
According to the new law, the transition period is set until January 2017, allowing Russian media companies with foreign participation to bring the founders in line with the new legislation.