Russia mulls incentive for social entrepreneurship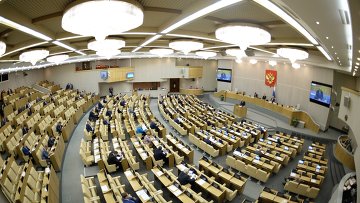 14:26 16/10/2014
MOSCOW, October 16 (RAPSI) – A group of lower house lawmakers and one upper house member have submitted amendments to the State Duma that would introduce the notion of social entrepreneurship and stipulate government support for it, RIA Novosti reports on Thursday.
An explanatory note to the bill lists socially significant diseases such as tuberculosis, sexually transmitted infections, Hepatitis В and С, HIV, malignant tumors, diabetes, and mental and behavioral disorders.
Under the bill, social entrepreneurship could be used to promote the social adaptation and rehabilitation of people with disabilities, orphans, graduates of orphanages, senior citizens, drug addicts and alcoholics, psychoactive substance users, and people with socially significant diseases.
Social entrepreneurs would be registered as small or medium-sized businesses, which would ensure them the same rights and opportunities as other business.
If the bill is adopted, social enterprises would be able to receive considerable assistance and so help with the socialization of more people, improve the quality of their lives, and address other serious social issues.