Russia aims for higher fines for violations in financial services advertising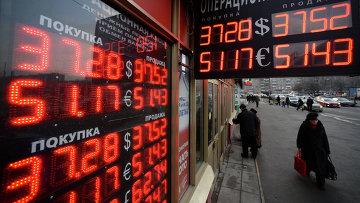 15:49 16/10/2014
MOSCOW, October 16 (RAPSI) - A bill increasing fines for violations in financial services advertising to 1 million rubles ($25,000) may soon be submitted to the State Duma, TASS reports on Thursday citing Viktor Klimov, Deputy Chairman of the State Duma Committee on Economic Policy.
"It is proposed that the smallest fine for a violation in loan advertising be increased from 100,000 ($2,440) to 300,000 rubles ($7,320) while the upper limit will perhaps be increased from 500,000 ($12,200) to 1 million rubles ($25,000)," the parliament member said.
Klimov added that "financial advertising violation should be categorized as a separate offense" in the Code of Administrative Offenses. He believes there are at least two reasons for toughening the sanctions for advertising financial services.
"First,luring people into financial nets poses a certain social risk because people can end up in a very difficult situation. Second, the current fines are too small."
Klimov noted that the average fine in 2013 was 113,000 rubles ($2,750) while the banking advertising market alone was worth 14 billion rubles ($342 mn). The monitoring of financial advertising revealed the most frequent violations. They included fine print on outdoor advertising by highways that contained important conditions, and specifying only minimum interest rates without mentioning other terms that affect the actual cost of a loan or the borrower's expenses. Also, the advertising usually does not include a reference to the financial organization advertising the services.