Russian Liberal Democrats propose paying allowances to single fathers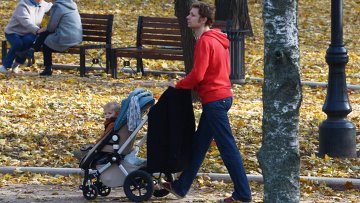 15:49 22/10/2014
MOSCOW, October 22 (RAPSI) – Lawmakers from the Liberal Democratic Party plan to submit a bill to the lower house to pay a special allowance to the single fathers, RIA Novosti reported on Wednesday, citing MP Valery Seleznev (LDPR).
The lawmaker said that many men have two or more children with different women, each of whom separately does not qualify to receive maternity capital, because they only have one child each.
Seleznev has urged Deputy Prime Minister Olga Golodets, while she was delivering a speech during a regular government hour in parliament, to encourage "these productive men by paying them a kind of father's capital, which they would be able to use, in part, to pay child support."
"The fathers of many children lack funds [to pay proper child support], while we need to increase the country's population," he said. Seleznev said the LDPR could draft and submit a bill to this effect to the State Duma. Golodets said the idea merited discussion.
In 2007, the Russian government approved a program under which women who give birth to at least two children are entitled to "maternity capital." The law stipulates three ways this money can be used: to improve the recipient family's living conditions; to pay for a child's education; or to invest in the funded part of the mother's pension.
The size of maternity capital for 2014 was approved at 429,408 rubles ($10,480).