Russia mulls bill to prohibit using children in adult advertisements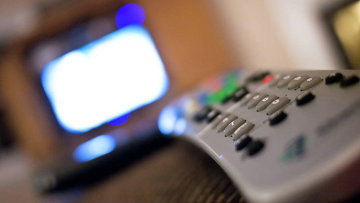 10:52 30/10/2014
MOSCOW, October 30 (RAPSI) – A bill prohibiting the use of children in adult-focused advertisements was submitted to the State Duma on Thursday, TASS has reported.
The bill's author, Oleg Mikheyev (A Just Russia), said people are less critical of advertisements in which children are used, and that this method is used to manipulate adults. For example, children have been used in bank services commercials, including loans. Worse still, some bank commercials are focused on children, Mikheyev said.
"Children are used in the advertisements of cars, motorcycles and other products, as well as services and events that have no relation to children," the MP writes in an explanatory note. This means that children are only used in commercials for manipulation purposes.
Mikheyev recalled that the restriction he is proposing was effective until 2006. But the current legislation only includes bans on the use of children in the advertisements of certain goods, work, services and events, for example those that include risky games, betting and military items.
The possibility of using children in advertisements has led to the appearance of numerous agencies that identify or train children for use in advertisements, Mikheyev said. This has grown into an epidemic in Moscow and St. Petersburg, the MP said, adding that child modelling agencies are complete nonsense and the use of children in this business can hurt their development.