Insulting and exotic names may be prohibited in Russia - report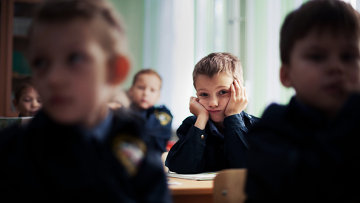 10:45 06/11/2014
MOSCOW, November 6 (RAPSI) – A group of Russian lawmakers is working on a bill prohibiting insulting and exotic names, as well as the use of figures, punctuation marks and symbols in names, Rossiyskaya Gazeta reports on Thursday.
One of the bill's sponsors, Viktoria Pashkova, told the newspaper that civil registry offices may not refuse to register a child's name that is dissonant, offensive, derogatory, uncultured or difficult to pronounce.
The bill proposes compiling a list of names for civil registry offices. If parents choose a name that is not on the list, they will have to request permission from the child welfare authorities, she said.
"The biggest uproar, now 10 years old, involves parents who named their child BOC rVF 260602, which loosely means "a biological object of the human species from the Voronin-Frolov family, born 26 June 2002." Little BOC, as he is called, has no documents because the court ruled in favor of a Moscow civil registration office that refused to register the child with this name to protect his interests," Pashkova told the newspaper.
She said that other countries cut short parents' attempts to experiment with names because it can have a negative impact on the child's psyche.
The idea of creating a list of banned names came about in New Zealand after authorities had to turn down several parents who wanted to name their newborns various provocative names including Justice (62), King (31), Lucifer (6), Messiah or Christ (2 each), and 4Real (once). Some also tried to name their babies after punctuation marks such as '"*" (the asterisk) or '"."(period).