Introduction of duties on Russian business postponed until 2018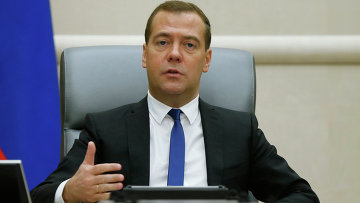 13:14 12/11/2014
MOSCOW, November 12 (RAPSI) – The introduction of duties on some groups of business could be postponed until 2018, following consultations with the business community, RIA Novosti reports on Wednesday.
A Vedomosti daily source said a decision to postpone the introduction of these duties until 2018, if at all, was taken at a meeting chaired by Prime Minister Dmitry Medvedev. This information has been confirmed by a Moscow City government employee.
Medvedev proposed introducing duties on trade, catering, municipal transport and the travel business as an alternative to sales tax, which business representatives sharply criticized.
On November 5, the head of the State Duma Committee on Budget and Taxes, Andrei Makarov, submitted a bill to the lower house to amend the law on the adjustment of excise taxes and on tax maneuvers in the oil industry. The amendments stipulate the basic rates of municipal duties to be collected from some groups of businesses and transferred to the municipal budgets. Their ceiling rates would be set in the Tax Code and would be approved on a quarterly basis by the regional authorities within the indicated limits.
For example, duties have been proposed for retail trade, catering, motor transportation of cargo and passengers, car wash bays, automotive maintenance services, hairdressers, skin care shops, and hotels.
The State Duma deputies later decided to delay the discussion of the proposed amendments.
The Finance Ministry calculated that the introduction of these duties could bring between 50 billion and 70 billion rubles ($1.07-$1.5 billion) of revenue to the municipal authorities annually, including 20 to 30 billion rubles ($430-$644 million) in Moscow.