Russia considers tougher penalties for illegal wildlife trade over internet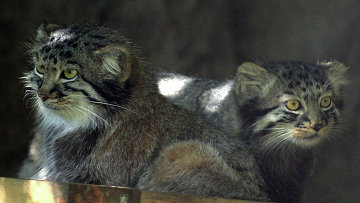 13:35 25/11/2014
MOSCOW, November 25 (RAPSI) - Illegal wildlife trade over the internet could be deemed as serious as drug trafficking according to the bill which will be introduced in 2015, TASS reports Tuesday, citing Deputy Minister of Natural Resources and Environment Rinat Gizatulin.
"The environment ministry and the Ministry of Communications and Mass Media are discussing amendments to the law on communications in order to categorize the online trading of certain animals or their derivatives as a crime as serious as drug trafficking or pornography," the official said.
If approved, the amendments will authorize the Federal Communications Agency to block such websites, he added.
"We have proposed an initiative to the government to restrict the import of any polar bear, wild feline, or saiga derivatives as well as probably all the animals from Appendix I of the CITES convention that lists species banned from commercial trade," the deputy minister said.
"If we restrict these imports we will consider everything currently sold in Russia as illegal," Gizatulin said. He explained that, for example, currently polar bear hunting is prohibited in Russia but the fur may be sold as if it is from animals killed in Canada where hunting is allowed for the indigenous people.
According to the deputy minister, next year the Ministry of Natural Resources will introduce changes to the Criminal Code that will extend the current penalties for the illegal trading of wild animals in stores and markets to online trading.
Gizatulin also announced that starting January 1, the Federal Service for Supervision of Natural Resources will open a hotline for the public to report cases of rare wild animal trade.