Lithuanian president proposes fines for hostile propaganda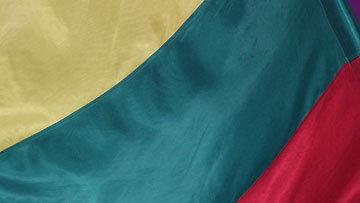 17:45 12/12/2014
MOSCOW, December 12 (RAPSI) - The president of Lithuania Dalia Grybauskaitė has filed amendments to the Law on Informing the Public to the Sejm (Lithuanian parliament) that are set to protect the public "from hostile propaganda and misinformation," RIA Novosti reports on Friday citing the president's press service.
The amendments, if approved, will introduce new regulations that must be in compliance with EU law – specifically, fines, establishing whether questionable statements are in line with national security requirements, and opportunity to defend the interests of the public in court.
It is also proposed that the Lithuanian Radio and Television Commission be granted the authority to refuse to issue a broadcasting license, prohibit operation via court and prevent the transfer of stocks.
War propaganda, calls for a change in the constitutional regime, offense against sovereignty of the country may be fined by up to 3% of the broadcaster's revenue. Similar fines may be imposed on rebroadcasters for television shows that threaten the federal status of Lithuania.
The amendments will allow the public to report the distribution of prohibited content to the respective agencies and request a response. Last October, Grybauskaitė proposed changes to the Law on Informing the Public that required that at least 90% of the rebroadcast TV shows in Lithuania must be in official EU languages, which could reduce the number of Russian language programs from 30% to 10%. The Lithuanian Sejm, however, concluded that the amendments would restrict freedom of speech and returned it for improvement.