Russian law tightening control over data storage to take effect on Sept 1, 2015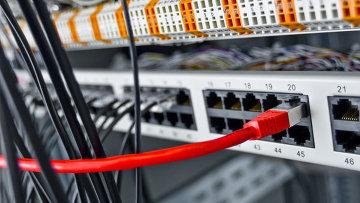 13:57 25/12/2014
MOSCOW, December 25 (RAPSI) - A law requiring internet companies to store personal data of Russian nationals within the country's borders will take effect on September 1, 2015, according to the bill passed by Russia's upper house of parliament, the Federation Council, RIA Novosti reported on Thursday.
In July 2014, President Vladimir Putin signed a law obliging foreign online companies that sell plane tickets and consumer goods in Russia, as well as social networking sites, to store Russians' personal data only in Russia.
Foreign companies like Twitter, Facebook and Booking.com will have to open offices in Russia to be able to operate here.
Initially, the law was to take effect on September 1, 2016.
In October, the Foreign Investment Advisory Council (FIAC) asked Prime Minister Dmitry Medvedev to amend the data storage law. The FIAC in particular asked that the discussion of a bill on moving the date for the enforcement of the law from September 1, 2016 to January 1, 2015 be suspended, because it is impossible to adjust in-house networks to the provisions of the law too soon. Apart from additional spending that could run into the tens of millions of euros, this could lead to the closure of law-abiding companies, the investors said.
The lawmakers after the consultations with the companies decided to move the date for the enforcement of the law to September 1, 2015.