Federation Council adopts bill to permit ads of beer and wine produced in Russia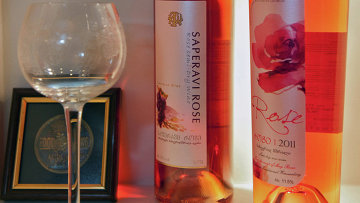 16:15 25/12/2014
MOSCOW, December 25 (RAPSI) - Russia's upper house of parliament, the Federation Council, on Thursday adopted a bill that allows advertisments of beer and wine produced in Russia to be broadcast on television and radio, TASS reports.
The bill amending the federal law on advertising will become effective on January 1, 2015. The advertisements may be broadcast from 11 pm to 7 am local time.
Sports radio stations would be allowed to advertise beer and beer-based drinks as well. Although such advertisements would be prohibited during the live or recorded broadcasts of children's sporting events. These restrictions also concern television stations.
Wine ads would be allowed in print periodicals, but not on the front or back covers, first and last pages of newspapers. Wine ads may be broadcast at food exhibitions (excluding exhibitions on baby foods) and public catering fairs.
The ban of any ads of alcohol products on the Internet and imass media came into effect in Russia on January 1, 2013.