Putin signs personal bankruptcy bill into law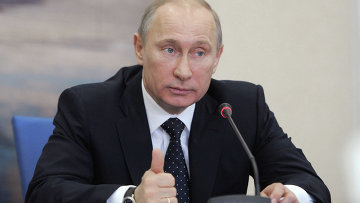 15:35 29/12/2014
MOSCOW, December 29 (RAPSI) - President Vladimir Putin on Monday signed a bill on personal bankruptcy, under which an individual can be declared bankrupt upon a creditor's request if the total amount of debt exceeds 500,000 rubles (about $9,600), into law. The document has been posted on the government's legal information website.
The law stipulates a three-year deferment for debtors with a stable income. Otherwise, a court will declare the borrower bankrupt and distribute the property among the creditors. Borrowers would be able to file for bankruptcy themselves. The right to file bankruptcy lawsuits would be also given to creditors or authorized agencies, in which case borrowers would be able to say that they cannot honor their obligations irrespective of the debt amount.
The property of bankrupt individuals would be included in the bankruptcy estate for subsequent auction. Creditors' claims that are not satisfied due to a shortage of auctioned assets would be considered redeemed. Upon the end of settlements with creditors, bankrupt individuals would be discharged from any subsequent liability.
The law also says that creditors and the deceased individual's heirs can file a lawsuit to declare the said individual bankrupt.