Bill mandating drug testing for school students reaches Russian parliament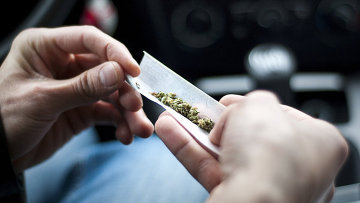 10:32 29/01/2015
MOSCOW, January 29 (RAPSI) – Irina Chirkova, a lawmaker of the State Duma, Russia's lower house of parliament, has submitted a bill mandating drug testing for students of public schools.
Obligatory drug testing for teenagers would be a major step in the fight against drugs, according to Chirkova.
Kommersant newspaper reported some time ago that the Healthcare Ministry had approved a procedure for testing school and university students for the use of drugs. Conducted as part of routine medical check-ups, the results of drug testing would be added to personal health records. This means that this information would not be anonymous.
Human rights advocates have warned about potential problems for teenagers if this information falls into the wrong hands, according to Kommersant.
Chirkova said in an explanatory note that the authorities would not need the agreement of teenagers (above the age of 15) or their parents or other authorized representatives for drug testing.
Teenagers would be required to undergo testing in case of visible signs of drug intoxication. One of the teenager's parents would be informed about the test. Its results would be confidential.