Russian lawmaker proposes Nazi tattoo ban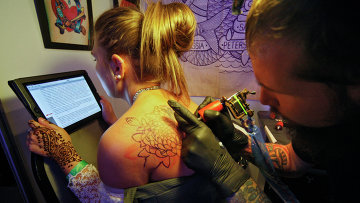 10:58 03/02/2015
MOSCOW, February 3 (RAPSI) – Russian State Duma parliamentary Igor Zotov, chairman of the Russian 'Sensior Citizens for Justice Party', has proposed 500,000-ruble ($7,180) fines for studios that tattoo Nazi or extremist symbols or demonstrate them, RIA Novosti reported on Tuesday.
Zotov said the bill aims to protect young people from the growing propaganda of Nazism and its symbols, in particular tattoos of Nazi and extremist symbols that are denigrating Russian citizens.
The bill would amend the Administrative Offences Code article on the promotion or public demonstration of Nazi attributes or symbols or the attributes or symbols of extremist organizations or any other attributes or symbols the promotion or demonstration of which has been prohibited by a federal law.
Zotov has proposed introducing fines for individuals and companies that tattoo the above symbols.
Private individuals who make such tattoos would be fined 50,000 to 100,000 rubles ($717.50-$1,435) or subjected to 15-day administrative detention. Companies would be fined 100,000 to 500,000 rubles ($1,435-$7,180). Repeat offenders would be stripped of their licenses.
The MP also proposed increasing fines for the promotion or demonstration of Nazi attributes to 5,000-10,000 rubles ($72-$144) for individuals and officials (the current fines are 1,000-2,000 rubles for individuals and 1,000-4,000 rubles for officials, and to 100,000-500,000 rubles ($1,435-$7,180) from 10,000-15,000 rubles for companies.