Russian parliament considers toughening penalty for tax scams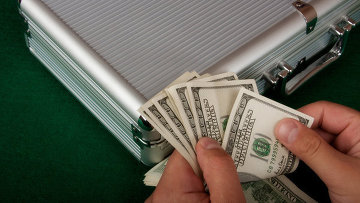 14:37 09/02/2015
MOSCOW, February 9 (RAPSI) - The State Duma, the Russian parliament's lower house, is set to consider a bill toughening the penalty for employers that report lower employee earnings in order to reduce payable tax, RIA Novosti reported on Monday.
The bill stipulates that withholding agents will be fined for reducing the actual amount of salaries paid to employees in accounting and taxation reports. The penalty will be 40% of the non-paid tax but at least 150,000 rubles ($2,275).
Additionally, employers will be held liable for paying salaries to individuals under employment and service contracts without including those figures in accounting and/or taxation records. For this violation, they will have to pay a penalty of 50% of the non-charged tax but at least 200,000 rubles ($3,034) for every individual who received the payment during the period of taxation.
Authors of the amendments note that the credit worthiness of employees who receive income certificates with lower amounts is intentionally decreased. Therefore, they have a lesser chance of taking out a loan with a reasonable interest rate. Moreover, the reduced payments to the Pension Fund affect the employee's future pension.
Moreover, the bill authors propose making employees responsible for paying their own income tax by filing a declaration if they become aware of their employer's negligence to do so.
The new law also introduces employer liability for repeated payments of insurance fees to state non-budget funds for employees based on a rate lower than the actual one. Also, employers will be held responsible for violating accounting rules and reducing taxable amounts.