Russian lawmaker proposes obligatory DNA screening as a measure to fight crime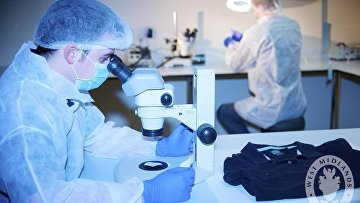 17:22 11/02/2015
MOSCOW, February 11 (RAPSI) - Deputy Head of the State Duma Committee on Natural Resources and Environment Protection, Maksim Shingarkin, member of the Liberal Democratic Party, has proposed introducing obligatory DNA registration of Russian citizens as a tool in fighting crime, Interfax reports Wednesday.
Shingarkin says the State Duma can pass a bill that will allow the use of genetic material collected during investigation of previous criminal cases. Every citizen will have to provide a DNA sample for the Investigative Committee's database, the parliament member believes.
DNA is a unique identifier of every human being. The lawmaker says total record-keeping is a guarantee that many crimes will be solved in the future because it is impossible to commit a crime without leaving traces of one's DNA.
Earlier, Russia's Investigative Committee proposed that DNA samples should be collected in a single database that will also include fingerprints, according to the committee's official spokesman Vladimir Markin.