Officials with access to state secrets to be prohibited from opening foreign accounts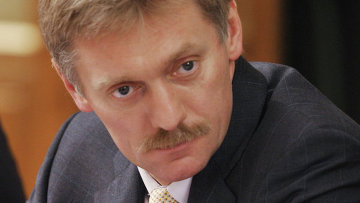 10:15 10/03/2015
MOSCOW, March 10 (RAPSI) – President Putin's press secretary, Dmitry Peskov, said that access to state secrets would be the main reason for prohibiting officials from opening foreign accounts, Kommersant newspaper writes on Tuesday.
On March 8, President Vladimir Putin signed an executive order giving the heads of federal agencies, state-owned corporations, the Central Bank and regional authorities three months to draft a list of official positions at their organizations that include a ban on opening foreign accounts.
Citing Peskov, the newspaper writes that the ban would not include only senior officials but would concern anyone who has access to classified information.
In May 2013, Putin signed a law to prohibit high-ranking officials and civil servants from keeping their money and securities in banks abroad. The ban concerns prosecutor general's deputies, Central Bank directors, regional officials, as well as those who are appointed to and dismissed from positions at state-owned corporations, foundations and other organizations that have been established by federal law by decision of the president, the government or the prosecutor general, as well as governors and MPs.
The amendments that will spread the ban to all official positions that imply involvement in the preparation of decisions related to sovereignty and national security were adopted in December 2014.
In January 2015, Chief of the Presidential Staff Sergei Ivanov announced the drafting of a presidential order that would expand the list of officials who will be prohibited from having foreign accounts and would toughen requirements to municipal and regional officials holding positions at anti-corruption agencies, Kommersant writes.