'Capital amnesty' bill reaches Russian parliament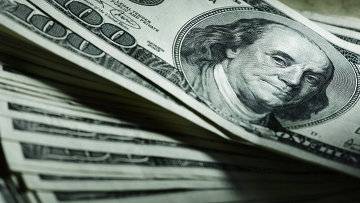 10:45 27/03/2015
MOSCOW, March 27 (RAPSI) – The government has forwarded a bill to the State Duma to encourage voluntary declaration of property and personal accounts by individuals, according to information in the lower house's database.
The bill was drafted in compliance with the president's address to the Federal Assembly in which he proposed an amnesty for anyone bringing capital back to Russia.
Finance Minister Anton Siluanov said at a government meeting on Thursday that the bill's provisions include real estate, securities, shares and units of corporate capital and the declaration of foreign-controlled companies.
The bill also stipulates the opportunity to declare income from and transactions involving the purchase of the declared property and the export of capital. Individuals would be able to register ownership of the property that has been transferred to nominal owners and to add this property to their declarations.
Declarations would have to be submitted either to a local tax agency office or the central office of the Federal Tax Service by December 31, 2015. The declarations would be considered confidential.
No one-time taxes or duties would be levied on the declared property. Revenues from the transfer of property from the nominal to the actual owner, as well as income in the form of property owned by offshore companies scheduled for termination, would be tax exempt.
Those who declare their property would not be held liable under criminal, administrative or tax law within the established limits, as well as with regard to crimes committed before January 1, 2014.
The amnesty would not include convicts or those who are implicated in a criminal case or in administrative litigation for alleged transactions that would be amnestied by this law.